Laipanmaa Hiking Area Website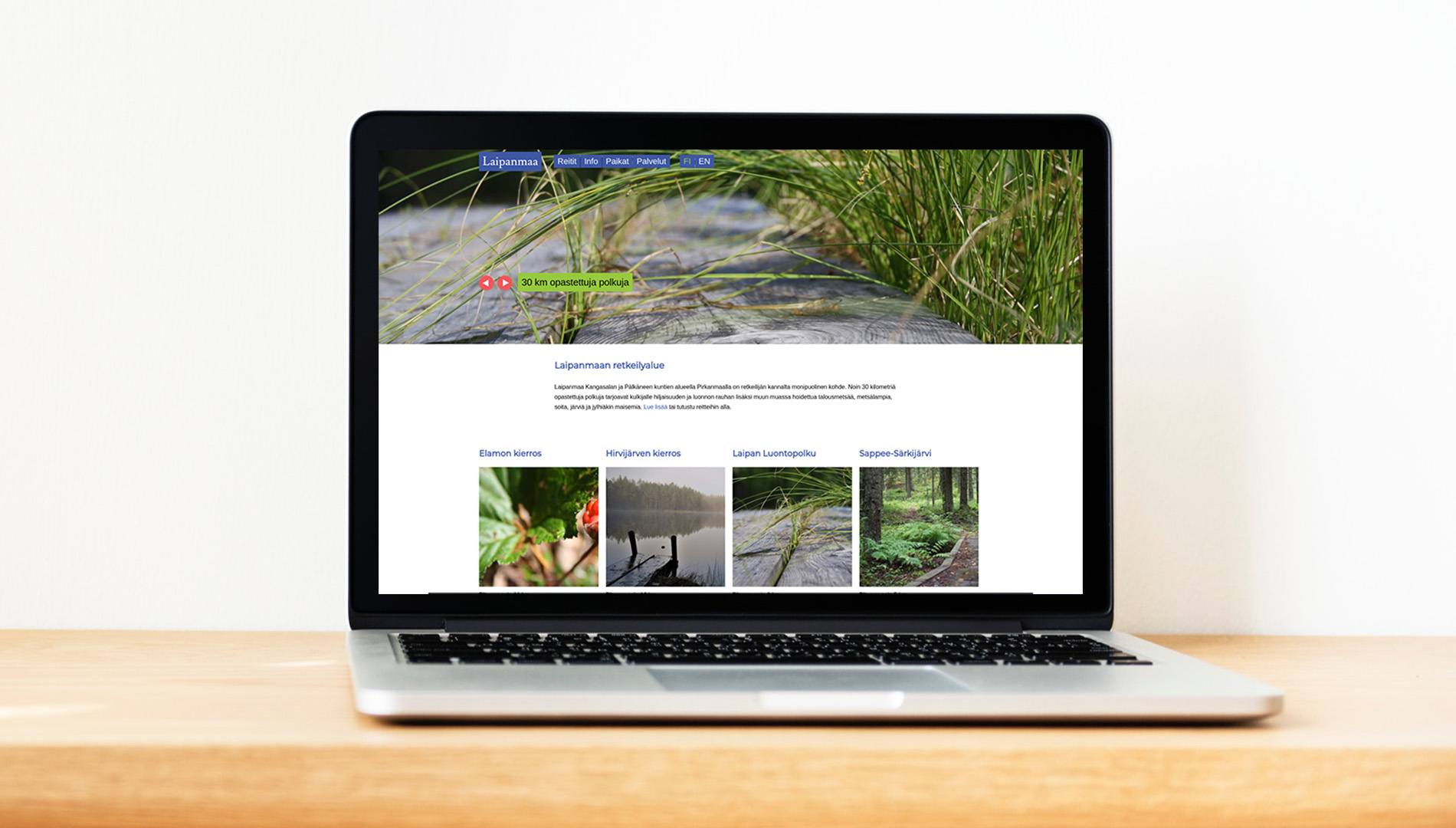 The hiking area Laipanmaa in Pirkanmaa region, Finland, needed a website to enable more visitors to find the recreational forest area. An easy-to-update and easy-to-navigate website was created based on the wonderful photograps and great route descriptions and presentation texts by the customer.
The site has a clear design and is easy to navigate even on a mobile phone standing on the Korppivuori hill in Laipanmaa! There is a lot of information, downloads, maps, trail descriptions and information about local businesses. Relevant data is interlinked to each other - navigation and learning more easy and fun that way. The site is also bi-lingual (available in Finnish and English), making it useful to even more hikers.